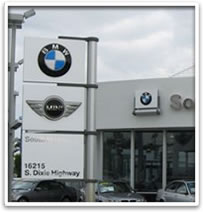 Established in 1995, R.B.S. Enterprises, Inc. specializes in Commercial Interior and Exterior glazing, Fire rated glazing, Bullet Resistant glazing, Residential windows and Hurricane protection. We service the counties of Miami-Dade, Broward, Palm Beach and the Florida Keys. Company ownership has been in the Glass industry since 1974.
We have established ourselves as a well respected and trusted corporation in the glass and hurricane protection business. Our client list and a sampling of completed jobs can be seen in the photos throughout this site. Our customers require and receive quality work, on schedule installations at competitive pricing. 

From bidding the project, obtaining the permits, fabricating and installation of materials, all work is done by R.B.S. employees.
We look forward to working with you on your next project.